Are you satisfied with your management software or are you just putting up with it?
MAGNA offers a new timeshare resort software solution
that integrates ALL of your business functions into the
same, easy-to-use package.
Faster than what you currently use—by a huge
margin. Processing is done on the server not your desktop.
Easy for new and existing staff to learn (less than
a couple of hours for each module)
Internet-based—runs from any Windows®,
Linux® or Macintosh® computer. Also iPhone and
Blackberry too.
Quickly customizable for your exact needs and type
of business. Works for Timeshare, RCI Points, Fractional, Club, any company that gathers leads, books presentations
, prints contracts, pays commissions for leads and sales, processes financing and bill yearly dues!
Capable of producing unlimited reports to keep
track of statistics. Thousands of reports for standard processes in vacation ownership are already done.
Very secure, with built-in permissions that allow
you to set access privileges for each person in your
company
Your staff will LOVE it—once companies switch
to MAGNA they tend to stay with us forever (see
testimonial )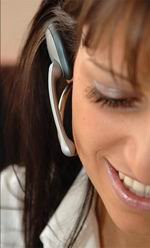 Excellent Training—the most important part of a successful installation
MAGNA has friendly, highly proficient specialists and consultants who will help design, carry out and configure the systems so that they work best for your specific timeshare operation. During installation we will give in-depth, hands on training of your staff so that they know exactly what they are doing and get quickly up to speed. Our trainers give step-by-step instruction on all aspects of your new system. Training is available either on-site or
at our MAGNA Academy Corporate Training Center in Florida.
Choose a custom support package
We understand that no two companies are the same, so you only pay for the support you need. Choose from case
by case support to full 24–7 support packages.
[register message="Thank you for subscribing to Magna Timeshare Software, you will receive insightful information into the world of Timeshare and Club sales and management." notify="[email protected]magna.net" thanks="483″ fields="first_name,last_name"]